Tufts Entrepreneurs Give Their Perfect Pitch
For six teams of aspiring Tufts entrepreneurs, over two months of hard work in the summer heat culminated in the Tufts Venture Accelerator 2022 Demo Day.
Tufts Venture Accelerator is a summer-long program that provides structure, accountability, educational experiences, and more to help entrepreneurs make rapid progress on their ventures. This year, six teams of Tufts students and alumni dedicated their summers to developing startups that identify important problems, produce effective solutions, and deploy those solutions with a sustainable execution.
While these teams devoted countless hours towards furthering their ventures, they had just five minutes to pitch their ideas to Tufts faculty, staff, their fellow entrepreneurs, and potential business connections at Demo Day on August 18. The challenge of distilling their hard work and big ideas into a short "demo" is the best practice for honing their presentation and pitching skills as they look toward securing funding from investors or buy-in from advisors and employees.
Meet the Tufts Venture Accelerator 2022 Cohort

Baak Network
A virtual mentoring network for young women from high school and universities in Bangladesh to connect with female mentors globally.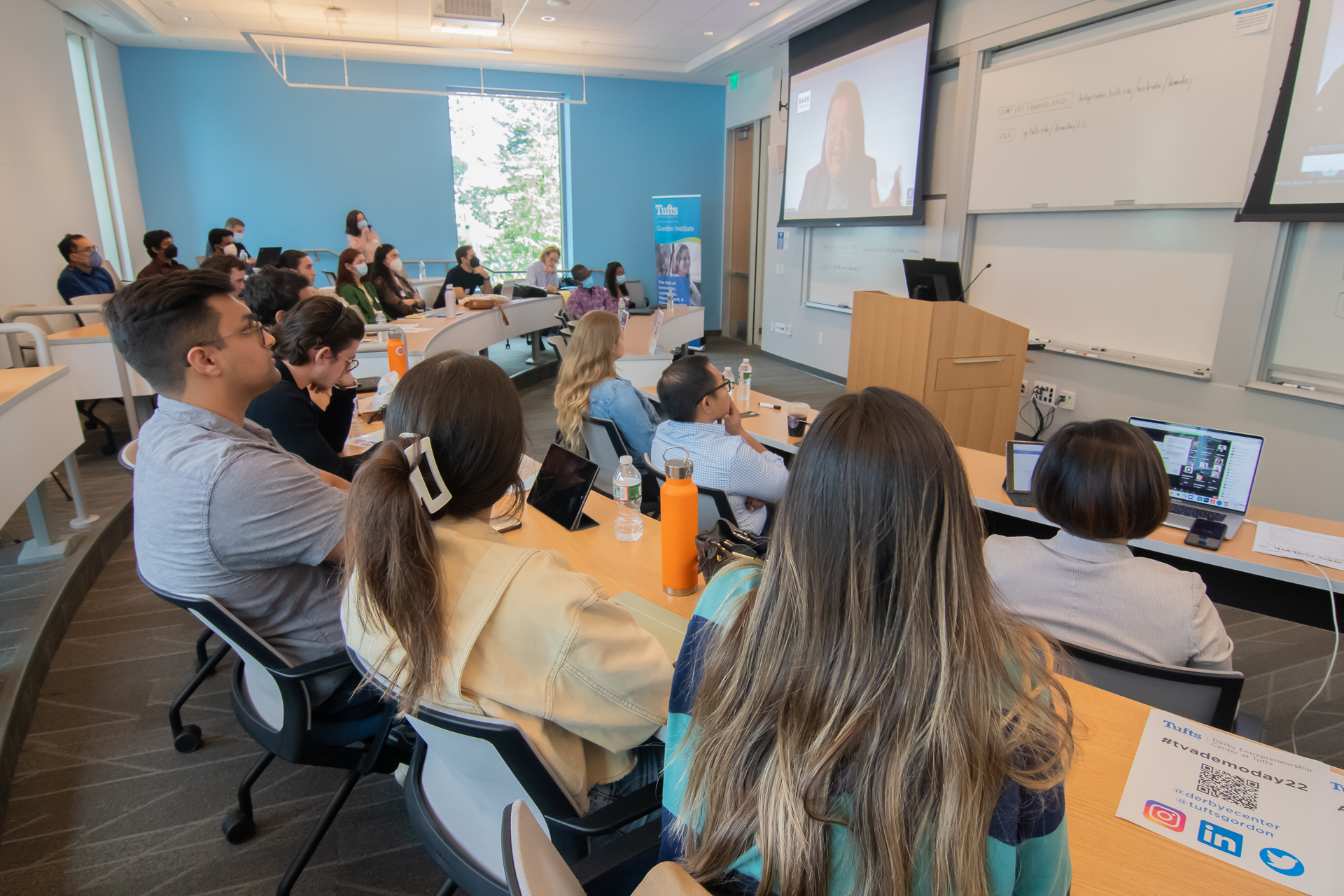 Teaching "sugar daddy awareness" to middle school girls in Zambia to reduce unwanted teen pregnancies and HIV infections.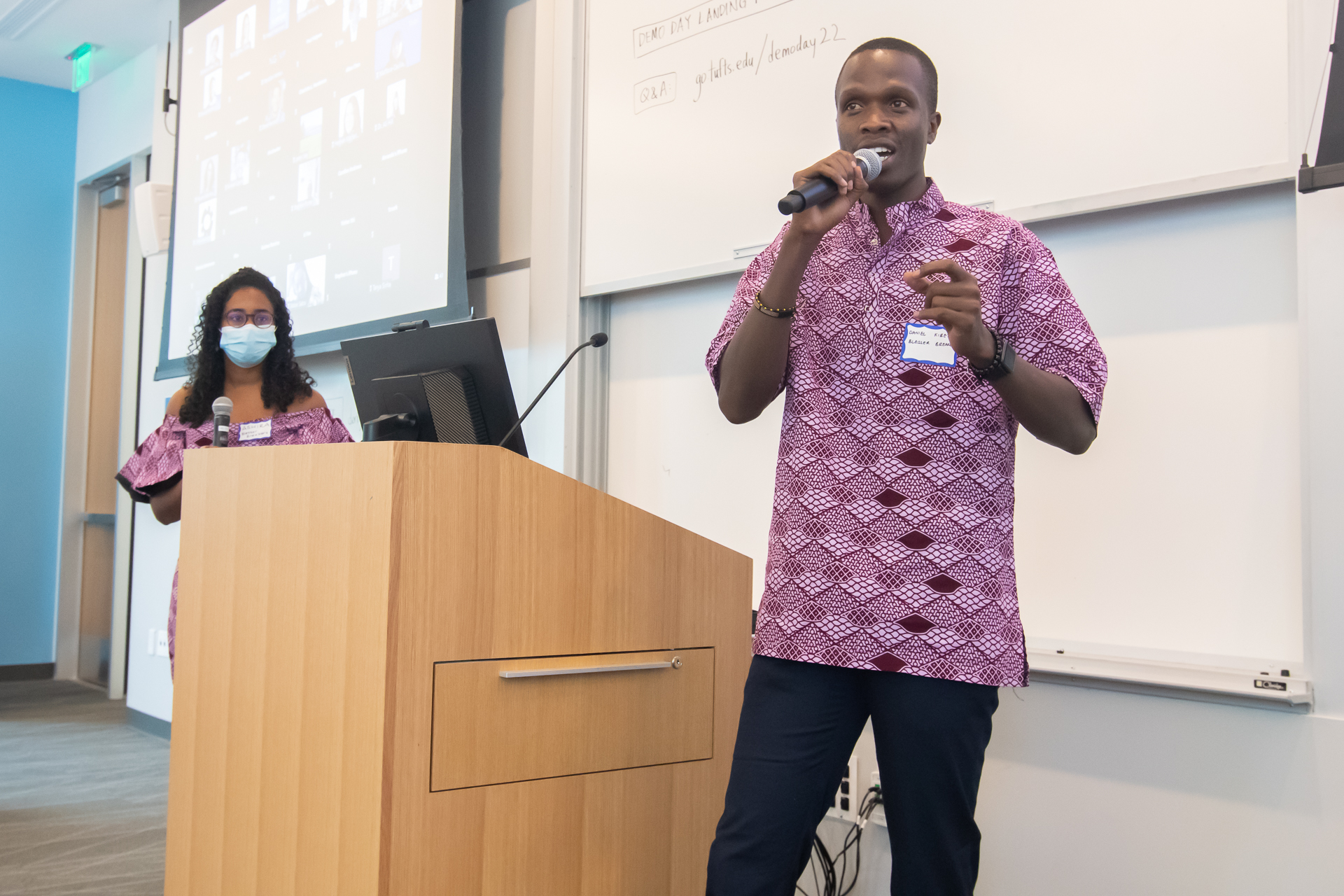 Through feature films, social media posts, and nourishing messaging, MALFLORA studio creates a community that strives to tell stories of strength, empowerment, love, and freedom for Latina/e womxn.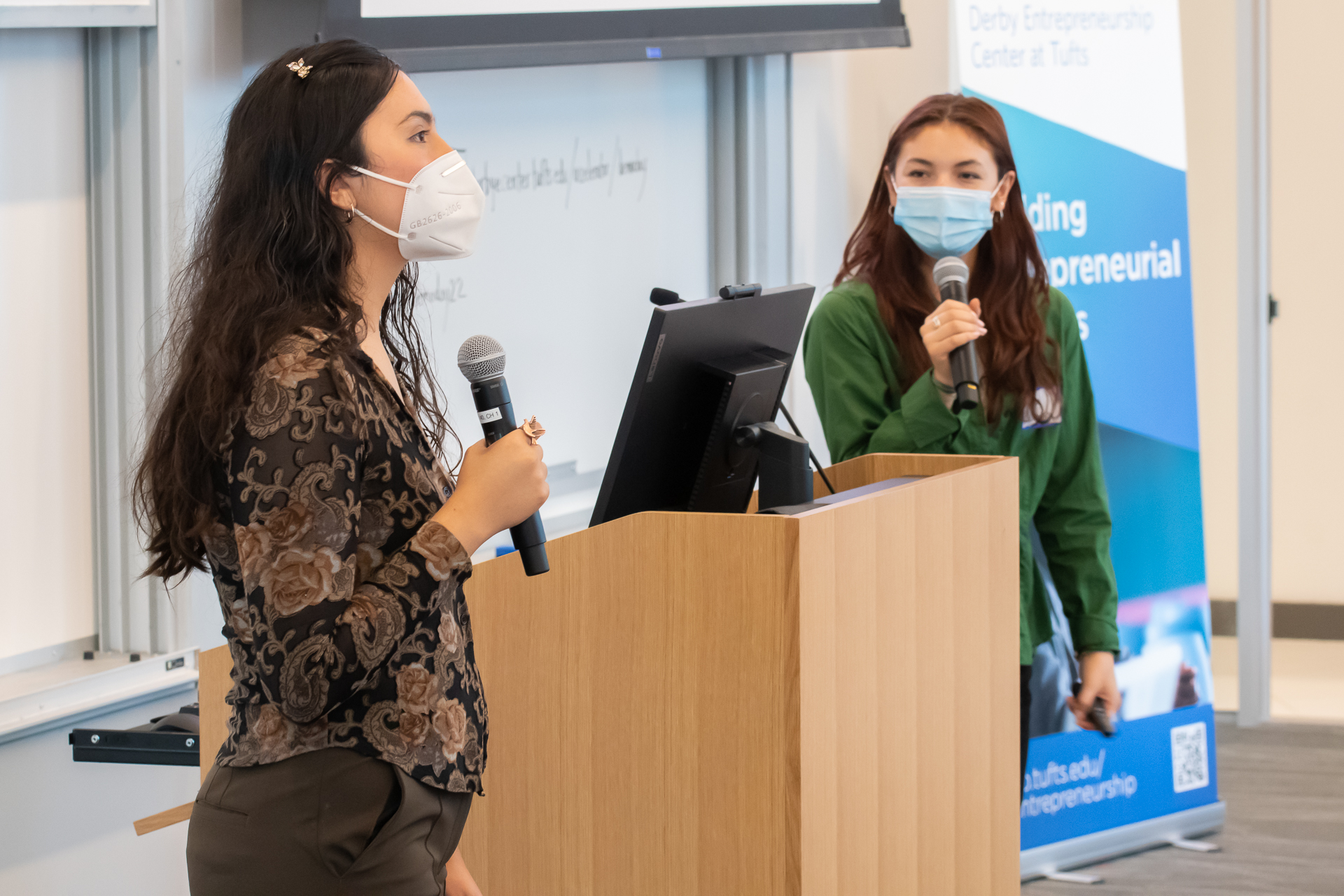 Prosal is reimagining how businesses hire other businesses, starting with how they connect.
The first fantasy tennis platform run on blockchain.
Tessera Intelligence utilizes advanced AI to remove weather anomalies and enhance sensor performance, extending the range of what millions of cameras can see and detect in the real world.