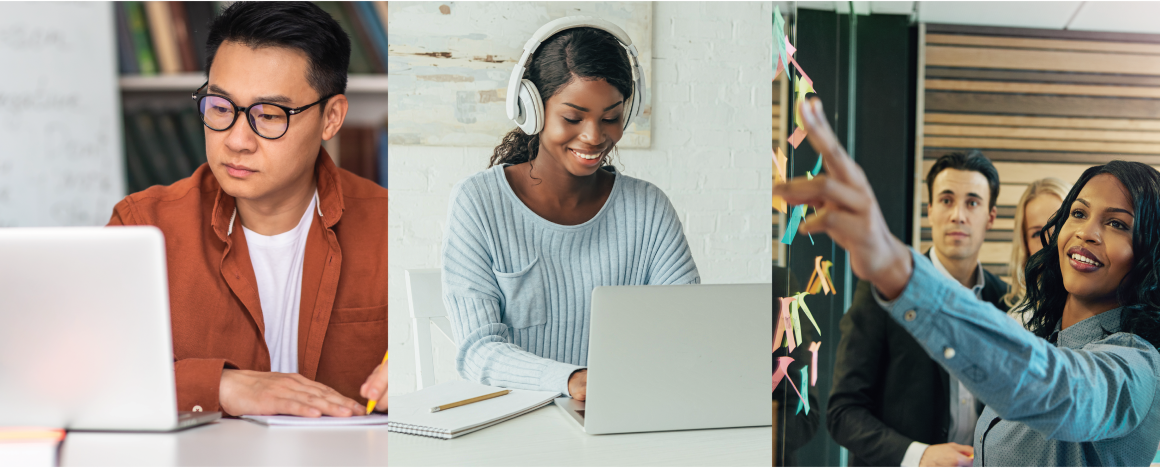 Certificate in Technology Management & Leadership
If you currently work in or aspire to enter the dynamic tech sector, and are looking to earn an impactful credential in less time than a full degree, Tufts Gordon Institute's new Advanced Certificate in Technology Management & Leadership (CTML) can empower you with the skills and the growth mindset needed to manage technology and lead change.
Why earn a graduate certificate over a full Master's degree?
The CTML provides you with the same essential leadership skills as our MS in Technology Management & Leadership (MSTML) in a shorter and more accessible program of study. Depending on your tuition reimbursement options, schedule, and workload, the bite-sized CTML can be a way for you to earn a powerful leadership credential at a lower tuition cost and time commitment. Set yourself apart and take the next step in your leadership career with our highly flexible advanced graduate certificate.
Who should earn an advanced graduate certificate?
If you currently work or aspire to work in the tech sector and want to boost your technical skillset with the business and management skills needed to effectively lead teams and drive change, the TML certificate is a flexible and cost-effective alternative to the MSTML.
This program is designed for professionals in the tech sector in roles such as:
consulting
data or business analysts
general management
HR and marketing professionals
lab science
product or project managers
operations management
software managers and developers
An online certificate that offers you more
The CTML offers you multiple ways to connect with faculty and your peers whether you want to complete the program fully online or supplement your learning with optional in-person experiences. Customize your curriculum with specialty-focused pathways that fit your job function and industry.
Discover your pathway towards tech leadership.
We know the wide-ranging job functions across the tech sector all come with unique challenges and technical skillsets. The CTML's curriculum pathways allow you to determine a program of study that meets your aspirations for a career within the tech sector. Choose from pathways in business analytics, product management, program and project management, or supply chain & operations management.
Whatever your chosen pathway, the TML certificate offers you more:
More opportunities to advance your career
More opportunities to connect with your fellow students
More opportunities to learn from expert faculty
More opportunities to hear directly from distinguished alumni
Enhance your learning with Immersive Experiences
Open to both students in the local area and those who would like to travel to Massachusetts from around the world, these immersive experiences allow you to explore different topics while earning graduate credit and experiencing all that Boston and the Tufts University campus have to offer. Topics will range from innovation and entre-/intra-preneurship to business analytics and leadership, with new sessions being announced on an ongoing basis.
Benefits include:
Building skills through a hands-on interactive approach to real-world problem-solving
Networking during social and collaborative activities in and out of the classroom
Earning credit towards your elective requirements
Each weekend immersive can be leveraged as 1 credit towards your elective requirements. Over the course of your TML certificate studies, you will have a number of opportunities to attend Immersive Experiences. Tufts Gordon Institute currently runs 3 Immersive Experiences per year at the Tufts Medford, MA campus.
Chat with our admissions team to get your questions answered.
We understand that choosing the right graduate certificate for you can be a challenge. To make the process easier for you, our team is always available to answer any questions you might have about the curriculum, student experience, application, and more. We welcome you to call Brianne Odom, Senior Assistant Director of Admissions, at 617-627-8298 to start the conversation. You can also reach out through the Live Chat feature on this page.
Visit our Admissions pages to view more details.