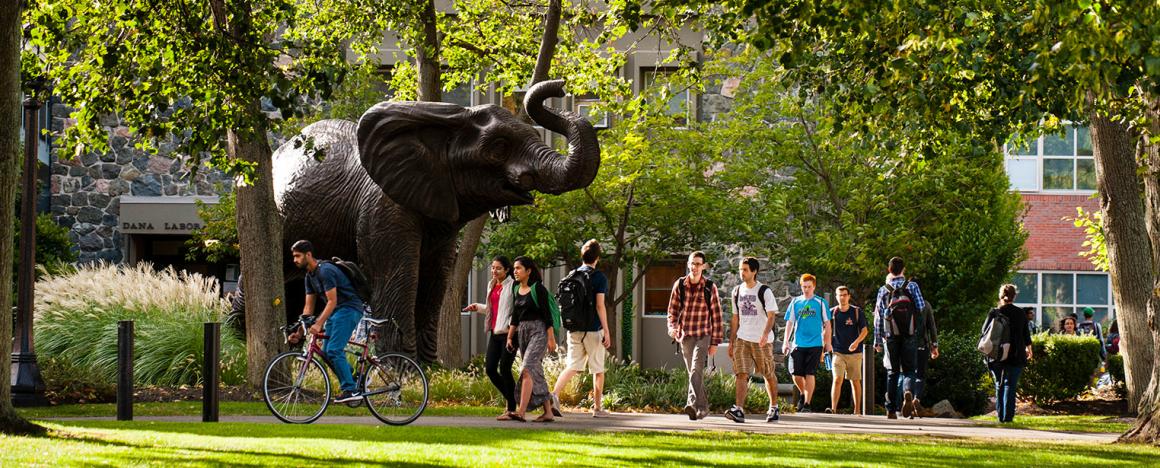 Individual Courses for Credit
Build your knowledge and skills through for-credit courses.
Take a graduate-level course to build essential knowledge right when you need it, or even get a start on a master's degree program!
These for-credit courses, taught by Tufts Gordon Institute professors with rich real-world industry experience, will prepare you to advance your career as a leader in the technology realm. Tufts University has spent 25+ years focused on the education of engineering and technology leaders, and our reputation for career and organizational impact is globally renowned.
Courses are open to working professionals, as well as Tufts graduate students and employees. These courses may be considered as electives for students in Tufts Gordon Institute's master's degree programs as well.
If you'd like to ease into graduate studies, you are eligible to transfer up to two School of Engineering graduate-level courses, including those listed below, to fulfill the requirements for the MS in Engineering Management degree. The total tuition paid for the courses will be deducted from the MSEM tuition rate at the time of enrollment.
Courses vary from full semester (13 weeks) to short-term durations (4 or 8 weeks). 
Registration is an easy, streamlined process; fill out basic profile information and provide payment details to secure your spot today. Registration is open and continues through the start of each course. View tuition costs here.
Contact tgi@tufts.edu for additional information on how individual courses transfer to Tufts Gordon Institute's degree programs.
If you're interested in non-credit workshops and short courses, we encourage you to check out Tufts Transformative Leadership Community. Tufts TLC is a collaborative environment of experts, peers and relevant learning opportunities to quickly and effectively get just-in-time skills and knowledge to solve your emerging challenges. We're developing professional education in a new way — one that meets you wherever you are in your career with thought-provoking experiences. 
Courses Available during Fall 2022 include: