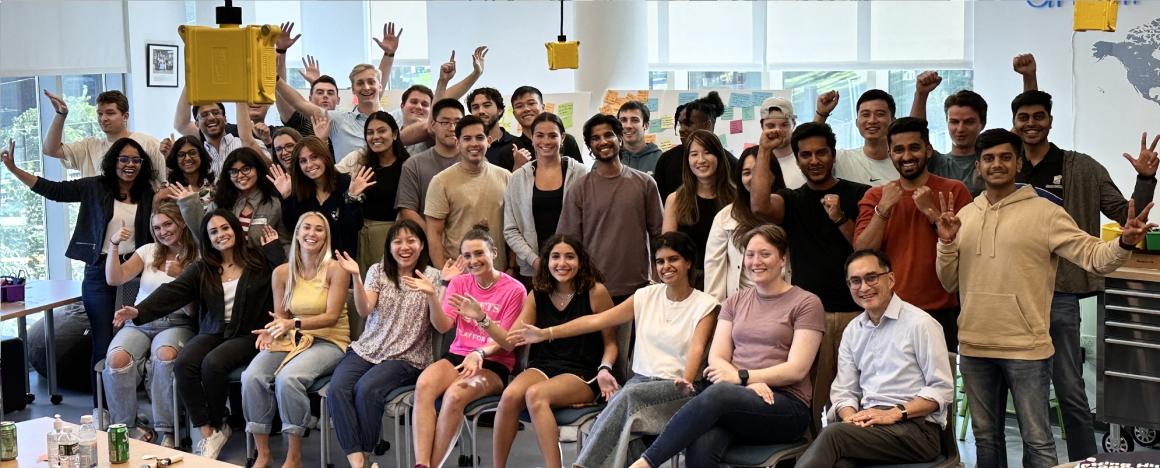 What is the MSIM Discovery Fund?
The MS Innovation and Management (MSIM) Discovery Fund is intended to help current and future students to develop the skills and mindset needed as they join the next generation of transformative leaders who act with profound purpose. The funds will specifically allow students, both as individuals and teams, to finance a variety of activities related to their sprint projects and other opportunities that may arise during their studies. Whether that is attending a conference, building a prototype, entering a competition, or acquiring new skills or special equipment, to name but a few. The MSIM Discovery Funds enables alumni to give back in a way that pays it forward to help the next generation of students find their way and discover their potential to develop personally and professionally during their time at Tufts Gordon Institute and as part of the MSIM program.
How do I Give to the Fund? 
You can make a contribution to the MSIM Discovery Fund by clicking the button below.
From the drop-down menu, please select, "Graduate School of Engineering". Then select, "Other – please specify", and write in the box, ""Dean of College Department (MSIM)". Please complete all the other details and then select your preferred method of payment.
 
Thank you for supporting Tufts Gordon Institute and our MSIM students.