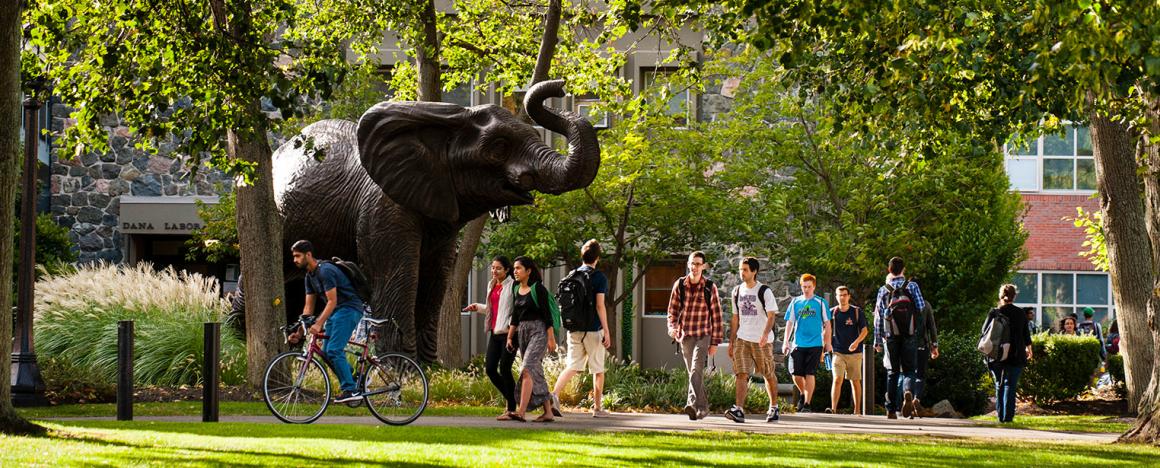 You don't want a job. You want a calling.
Take your career to the next level with Tufts Gordon Institute's programs for emerging technology leaders. Whether you are applying to the MS in Engineering Management, MS in Technology Management & Leadership, MS in Innovation & Management, or individual graduate-level courses offered via University College, our admissions team is here to assist you through the application process. 
To start the conversation, we welcome you to call Brianne Odom, Senior Assistant Director of Admissions, at 617-627-8298 or email the team directly.
Ready to start your graduate journey?
Want a firsthand look into the Tufts Gordon Institute experience?
You are welcome to observe an on-campus or virtual class for an hour or for the entire day. To schedule a visit for any of our MSEM, MSTML, or MSIM programs, email us.

Our extensive alumni community works in a variety of industries and companies. Email us and let us know where you currently work and/or your industry of interest and we'll connect you with one of our alums. Interested in hearing about the student experience? Let us know and we can connect you with a current graduate student.

We host on-campus and virtual information sessions, application workshops, and 1-to-1 admissions chats throughout the year. We encourage you to join one of these events to get a better feel for what makes Tufts Gordon Institute's programs so unique and impactful. Register online today.
Reapplication & Deferral Policies
Application materials will be kept for one year by the Tufts University Graduate Admissions Office. You can reactivate your application within that time by submitting a new application form and fee online. Reapplication must occur by the deadline dates provided for new applications. We encourage you to update your application with new materials when appropriate.  If you have changed jobs since applying, it is beneficial for the admissions committee to receive an additional new letter of recommendation. If you are admitted to our programs, but unable to enroll, you may be able to defer enrollment for a maximum of one year. Students admitted to the Dual Master's Degree MSIM + MS in Engineering program must have deferral requests approved by the Dean of the School of Engineering. Please reach out to our admissions team with your deferral request.