Tufts Gordon Institute Welcomes Newest MSEM Cohort
New students join the MS in Engineering Management community with a chance to take advantage of new enrichment initiatives.
On August 25th, Tufts Gordon Institute (TGI) held Orientation for its latest cohort of MS in Engineering Management (MSEM) students. This year's cohort enters into a diverse MSEM community full of working professionals from 68 companies across numerous industries. This year, the MSEM also offers students increased opportunities to connect with their peers, faculty, and the whole of the TGI community through the continuation of Immersive Experiences and the addition of the PairUp initiative. As these students embark on the next stage of their personal and professional journeys, the MSEM enters a new era of accessibility and excellence.

An Alumni Connection
As part of their orientation experience, new students were welcomed by a panel of MSEM alumni who shared their inspiring stories of career progression and advice for making the most of the program. The panel discussion offered new students a valuable opportunity to not only jumpstart their learning with insights from experienced alumni, but also to begin forming connections within the TGI community that can serve them both during and after their time in the MSEM. This year's featured alumni panelists included:
Amanda DeQuattro, Sr. Manager, Tech Development Strategic Operations, Moderna, MSEM '18
Samantha Fontaine, Director of Technology for Social Impact, Analog Devices, MSEM '22
Sohaib Hasan, Hardware Engineering Manager, SimpliSafe, MSEM '18
Lyndsey Rissin, Director of Operations and Site Head, LabCentral 238, MSEM '15
Joe Younge, Sr. Management Consultant, Business & Technology Strategy, Infosys Consulting, MSEM '19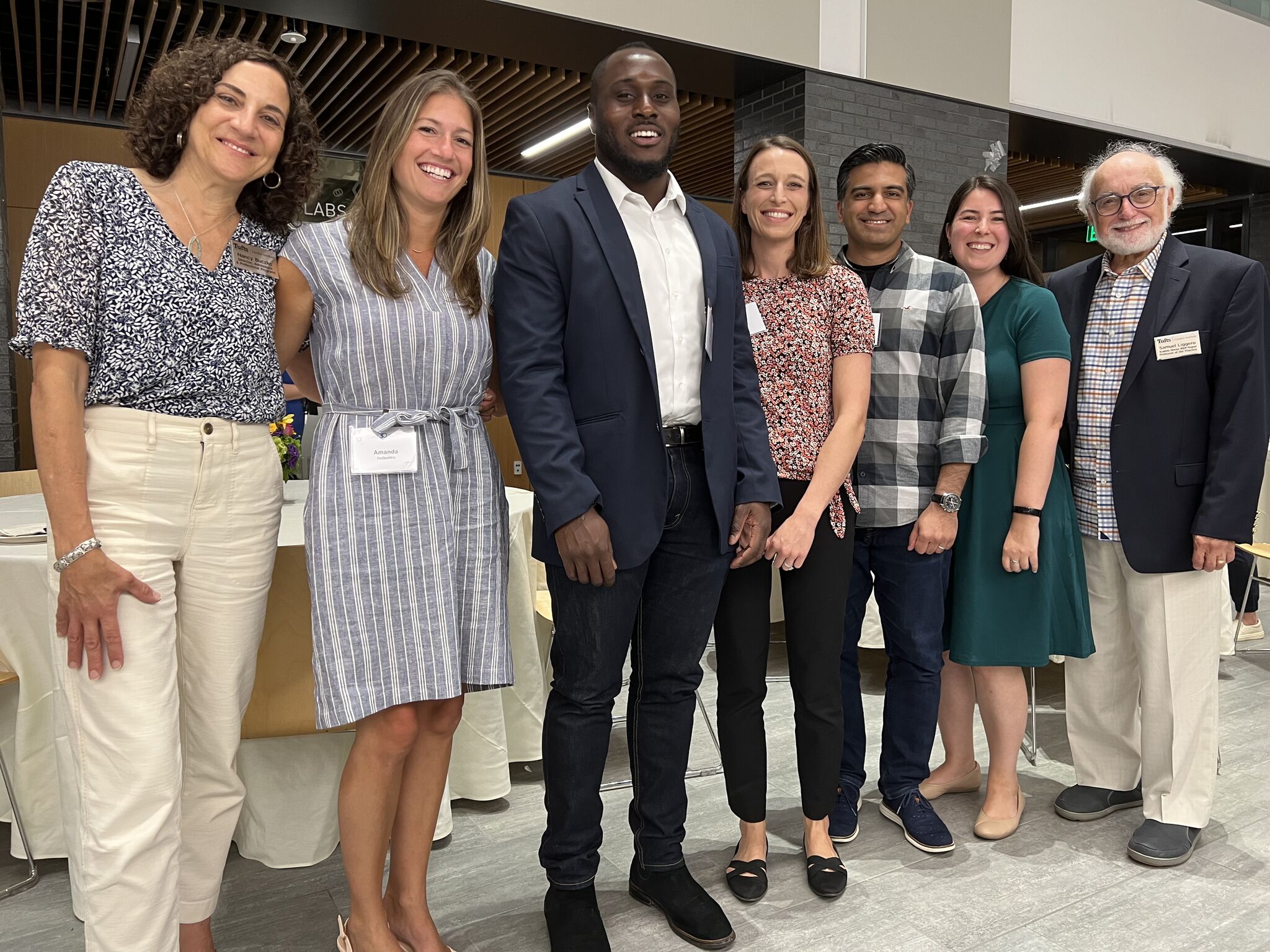 Who is the MSEM Community?
The MSEM is a program designed for working professionals to develop the mindset and toolkit to tackle new challenges and reach new heights in their leadership careers. While MSEM students generally have at least several years of professional experience, their experience is by no means uniform. The MSEM community is made up of students and alumni from 68 different organizations spread across industries ranging from aerospace to pharmaceuticals to education. This year's cohort joins this diverse population, adding their unique backgrounds and experiences to the ever-growing mix of the TGI community.
Reflecting on this year's cohort of MSEM students, Ethan Robles, Senior Assistant Director of Admissions at TGI, said, "We have seen a consistent increase in diversity of companies and experience in the MSEM program. The breadth and depth of the class is a big standout for the MSEM and a very exciting aspect of this year's class. We're also seeing many people who are coming from outside of the Boston area, including internationally. That global experience and perspective is a huge part of what makes the MSEM community so special."
When asked if he had any advice for the incoming students, he responded, "Soak in everything. Graduate programs are learning laboratories, and the MSEM is the ideal place to stretch, grow, and challenge yourself. We've admitted a brave, bold class. I hope that they continue to move outside of their comfort zone during their time in the MSEM."
New Students, New Opportunities
This year's cohort will be the first to engage with a new networking and development initiative in the MSEM: PairUp! PairUp offers students a way to build connections within the online MSEM program with customized matching criteria that links together cohort members seeking to develop new skills, meet others in their industry, or otherwise expand their network. TGI will support this initiative with weekly prompts that will help facilitate discussion among students and highlight the unique skills and experiences students bring with them into the MSEM program.
Students will also have the option to enroll in Immersive Experiences–accelerated, in-person electives that build skills through hands-on and interactive activities. Immersive Experiences provide students additional opportunities to network with their fellow students as well as TGI faculty, staff, and guest speakers. The first Immersive available to students will be focused on Business Analytics, taking place from October 21-23. Students will engage in workshops, meet with alumni, hear from industry experts, and enjoy plenty of social and networking opportunities.
This year's cohort are joining a community with a history of success and growth, and will have the opportunity to experience the latest developments in the MSEM program. We wish them the best of luck and look forward to seeing all that they achieve! To learn more about the MSEM program, please visit the program page.