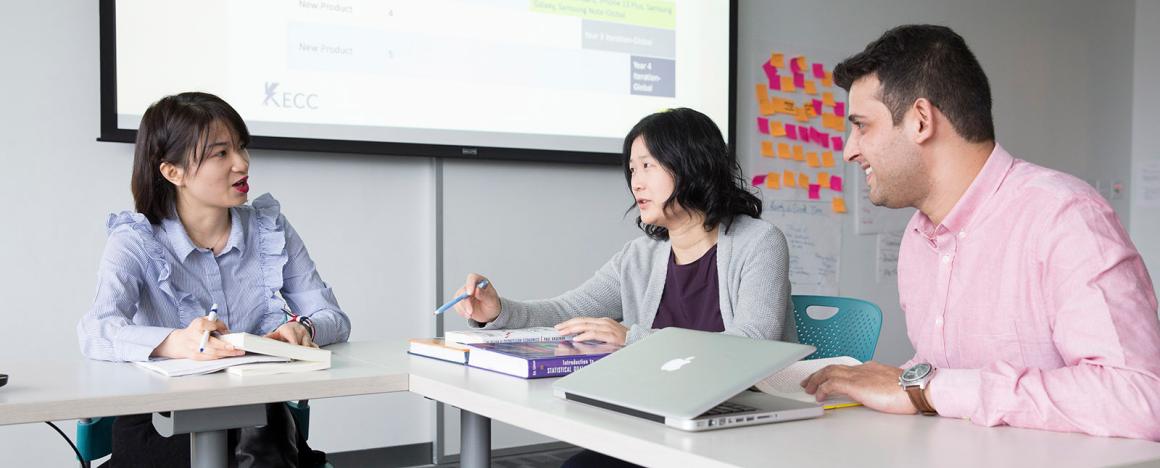 Career Success. Lifelong Connections.
The Tufts MS in Engineering Management degree positions you for longterm career success and provides you with access to both a rapidly growing network of technology professionals and the Tufts University global alumni community. And, as our network continues to grow so does its power.
Just take a look at where some of our alumni are now, across a variety of industries and job functions.
Operations • Manufacturing
Marta Asack, MSEM '10
Vice President of Industrialization, Schneider Electric
Background: B.S. in Mechanical Engineering
Undergraduate: Worcester Polytechnic Institute
"Tufts gave me the confidence to take a seat at the table, and it's really shaped me into the leader I want to be. I wanted to learn something different, to learn how to stand out. [The MSEM program] teaches you problem-solving skills that you can apply for the rest of your life."
Read more about Marta's perspective.
Heather Gaylord, MSEM '13
Head of the Transformation Management Office, Takeda
Background: B.S. in Mechanical Engineering
Undergraduate: University of Vermont
"The MSEM program gave me vital soft skills that can be difficult to learn on the job. I can build strong relationships, make course corrections when things are going sideways, and resolve conflicts when they arise. In the end, to be an effective technical leader you need to be able to lead people."
Read more about Heather's perspective.
Kai Gray, MSEM '07
CEO & Co-Founder, Motive
Background: B.S. in Management
Undergraduate: Boston University
"Completing the program gave me a tremendous sense of confidence and accomplishment. Boston is a competitive work environment that values higher education, so making it through Tufts Gordon Institute's MSEM program was a significant life achievement for me."
Read more about Kai's perspective.
Eoin Kiely, MSEM '17
Senior Manager Automation and I&C, Thermo Fisher Scientific
Background: B.E. in Process and Chemical Engineering
Undergraduate: University College Cork
"It was one of the most enjoyable, amazing experiences of my life at the MSEM program. It created this forum to talk through strategy, what is the world going to look like in 20, 30 [years]. That kind of conversation about the world, about business, about the environment, innovation… Those conversations were just an amazing experience. The net-present value of doing this, just over your lifespan of 30 years' worth of extra money, it really is, in terms of investment into your career, a no-brainer."
Patrick Roach, MSEM '18
Chief Operating Officer, Scrum Inc.
Background: B.A. in History
Undergraduate: Emmanuel College
"The MSEM program was a great playground for exploring real-life dynamics and has made an incredible difference on my ability to have impactful interactions that drive organizational outcomes. By giving me the opportunity to learn on the job, I was able to take things immediately back to work. That put me on the company's radar more than I was before, but also brought back a lot of value to the organization."
Lisa Wyman, MSEM '08
Senior Vice President of Technical Operations, Acceleron Pharma
Background: B.S. in Biology
Undergraduate: Ithaca College
"Tufts will give you the tools to excel your career. It's the trifecta of technical curriculum, business strategy and leadership. That combination pulls together your core passion for engineering with strategic vision and executive presence."
Product Management • Strategy
Sahidya Devadoss, MSEM '15
Technical Product Manager, VMware Carbon Black
Background: B.E. in Computer Science & Engineering; M.Eng. in Computer Engineering
Undergraduate: Anna University
"I chose the Tufts MSEM so I can build a unique career path that achieves this mix [of technology and business] by enhancing my leadership and business skills. Being an international student, the flexibility of the program has helped me to transition smoothly to the new environment, and the faculty has been of great support and motivation."
Read more about Sahidya's perspective.
Alexandra Guernon, MSEM '15
Director of Product Management, CafeMedia
Background: B.S. in Mechanical Engineering
Undergraduate: Union College
"I wanted to be able to continue to work full-time while taking classes and the fact that I could do that and get a master's degree in two years was really, really compelling. Taking all the learnings from our courses in conflict resolution and negotiation and bringing those to work was amazing. I loved that. It's a lot of work, but, at the end of the day, it's completely worth it. For me personally, it offered me the ability to transition my career to a different industry, a different role, and that didn't only happen just because of the education, but also because of the network."
Jeremy Jo, MSEM '13
Senior Manager, Product Management - Atlantis Solutions, Dentsply Sirona
Background: B.S. in Mechanical Engineering; M.Eng. in Mechanical Engineering
Undergraduate: Tufts University
"As an engineer, it's often easy to become captivated by the details of a technical project. However, this program pushes individuals to think beyond the technical aspects and provides the knowledge and tools to do so. These courses provided me with a better understanding of my company's operations and inspired me to ask questions regarding the goals and logistics of our business." 
Read more about Jeremy's perspective.
Andy Sutherland, MSEM '13
Senior Manager of Product Management, Amazon
Background: B.A. in Sound Recording Technology
Undergraduate: University of Massachusetts Lowell
"In order to excel, I needed to learn new skills that I couldn't obtain on the job. I wanted to bring back fresh ideas and change the way that I approached complex problems. Choosing to go back to school was not easy for me. But it has been totally worth it, enriching my career and my life more than I thought it would."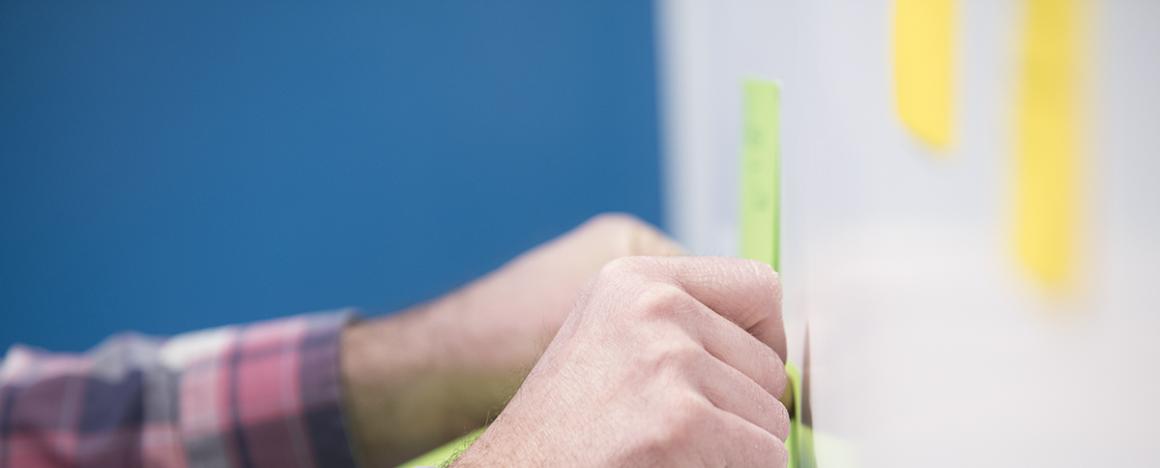 Program & Project Management
Amanda DeQuattro, MSEM '18
Manager, Programs, Confluent Medical Technologies
Background: B.S. in Biomedical Engineering
Undergraduate: Duke University
"The biggest impact the MSEM has had on my work life is seeing how a technical mind can be applied to so many different things across industry, such as marketing, sales, business strategy. I always thought of myself as a technical person but being exposed to all these different aspects of business, and of how the world works, has enhanced my career significantly."
George Lee, MSEM '14
Senior Director, Development Program Leadership, Xilio Therapeutics
Background: B.S. in Biomedical Engineering; M.S. in Biomedical Engineering
Undergraduate: Boston University
"I learned how to be comfortable in uncomfortable situations. This skill was essential in my transition from a well-established multinational pharmaceutical company like Pfizer to a small biotech start-up with an ambiguously complex and dynamic environment."
Read more about George's perspective.
Chris Rafferty, MSEM '18
Program Manager, Raytheon
Background: B.S. in Mechanical Engineering
Undergraduate: Northeastern University
"Halfway through the program, I was promoted from an individual contributor to an engineering manager. A year after graduating, I made the leap into a program management role, where there's a lot of opportunity for growth. I'm now on the path that I've always envisioned for myself."
Nikki Slaughter, MSEM '17
Validation Team Manager, Vecna Robotics
Background: B.S. in Mechanical Engineering
Undergraduate: Tufts University
"Our cohort was really close and we still keep in touch. We really bonded in a way that I wasn't expecting. It was wonderful to be around people who are all interested in the same things – that was why we all came to the Gordon Institute."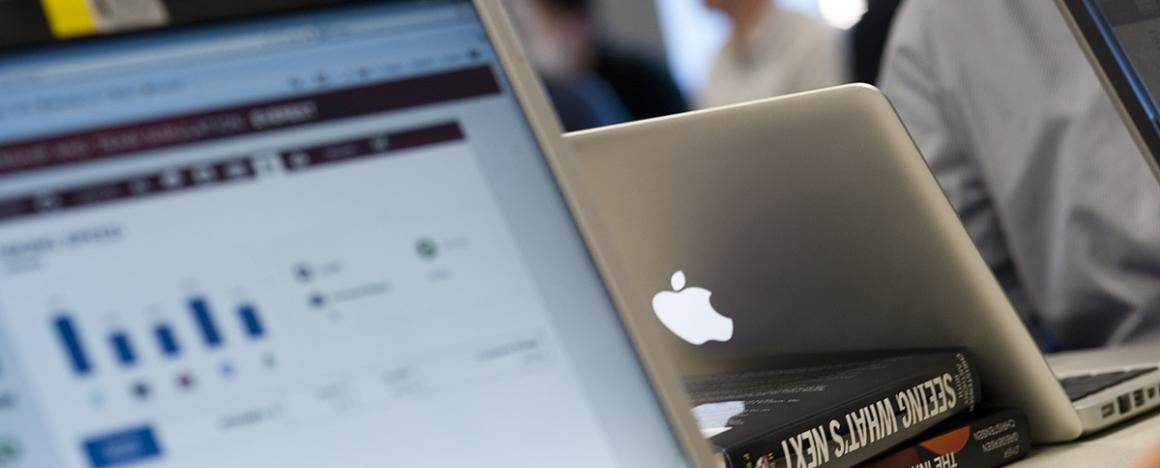 Syra Arif, MSEM '17
Manager, Solution Consulting, IT Transformation, Risk & Security, ServiceNow
Background: B.S. in Electrical & Computer Engineering
Undergraduate: Ohio State University
"I used to understand only one piece of the puzzle, but now I can see beyond the technical. The MSEM program really elevated my thinking, giving me executive presence and an understanding of the language of business. My return on investment has been 6x, and I'm ready to seize opportunities."
Read more about Syra's perspective.
Jemma Taipan, MSEM '17
Senior Solutions Consultant, ServiceNow
Background: B.S. in Bioengineering & Biomedical Engineering
Undergraduate: Boston University
"There's a lot of space that's given at Tufts. It allows you to be vulnerable and really discover yourself because you're always working in teams. The MSEM program definitely did give me the confidence, and also the skills, to put together a good presentation and also just small leadership [skills]. You don't have to have a manager title to actually perform and have leadership day to day."
Engineering • Product Design & Development • R&D
Brian Hickey, MSEM '19
Chief Engineer Staff, Raytheon Technologies
Background: B.S. in Computer and Electrical Engineering
Undergraduate: University of Massachusetts Amherst
"In order to come up with products that work in the world, in order to be successful, a lot of companies these days are in high-tech industries. That's where you see a lot of disruption occurring and so, the intersection of business and technical acumen was something that stood out to me early on [about Tufts MSEM program]."
Anthony Owusu, MSEM '21
Senior Manager, Medical Quality Systems, WHOOP
Background: B.S. in Biomedical Engineering
Undergraduate: University of California Irvine
"The Tufts MSEM curriculum is newer, more current, and more relevant to my work. The biggest highlight was being able to take courses I actually cared about, and I got value out of every single one of them."