Democratizing Access from the Hills of Medford to Silicon Valley
As the Head of Strategy and Business Development at Elroy Air, Kofi Asante, A17, has built upon his Tufts entrepreneurial background to reimagine logistics in reaching remote locations and to advocate for greater diversity in tech leadership.
In a world where the notion of universal freedoms is fragile and unequally distributed, sectors of society like technology contend with social justice issues in combination with looming challenges of diversity. According to data from the U.S. Equal Employment Opportunity Commission (EEOC), Black, Indigenous, and people of color (BIPOC) comprise just fractions of leadership roles in top tech companies compared to the industry's 83 percent white executives.
 
Tufts University graduate Kofi Asante, A17, is an exception to the underrepresentation of Black people in industries like aerospace. Kofi – who completed the Entrepreneurship minor through Tufts Entrepreneurship Center – is Head of Strategy and Business Development at Elroy Air. He is driven by the social impact technology can create while also ensuring that diversity and inclusion remain at the forefront of "democratizing access," a means of creating equity in ideas, technologies, tools, etc.
 
"One of the core drivers that I take into account when deciding what projects to focus on is in social impact," said Kofi. "I have been fortunate to be able to launch projects and companies that focus on enhancing the well-being of the communities they serve. Whether it is information, work opportunities, or rapid logistics of essential goods, my goal has been to democratize access. I believe that social impact also implies the importance of paying it forward within my community."
 
At Elroy Air, Kofi is seeking to democratize access to logistics by imagining how resources are transported.
 
The company is spearheading the development of autonomous flying cargo systems that leverage vertical take-off and landing (VTOL). VTOL aircraft, which bear resemblance to consumer drones, are large scale. They can transport 300 pounds of cargo to remote destinations not traditionally serviced by other logistical means.
 
Since the aircraft can overcome challenges and considerations associated with systems that depend on ground infrastructure, Elroy Air's system aims to bring access and resources to communities that are currently difficult to reach.
 
"Right now, there's an opportunity to democratize access to that type of radical transformation of logistics. You can actually help improve the quality of life around the world and that's been one of the broader drivers for what I've been focusing on for the last seven years or so," said Kofi.
 
In addition to informing product development, Kofi provides insight into the direction the company heads toward and the reasons for doing so.
 
"I spent some time in Japan, UAE, Rwanda, UK, Australia, Bahamas and the list goes on, spending time with the governments and the executives there who are thinking about how they are going to enable autonomous aircraft that have never existed before as a new modality," said Kofi.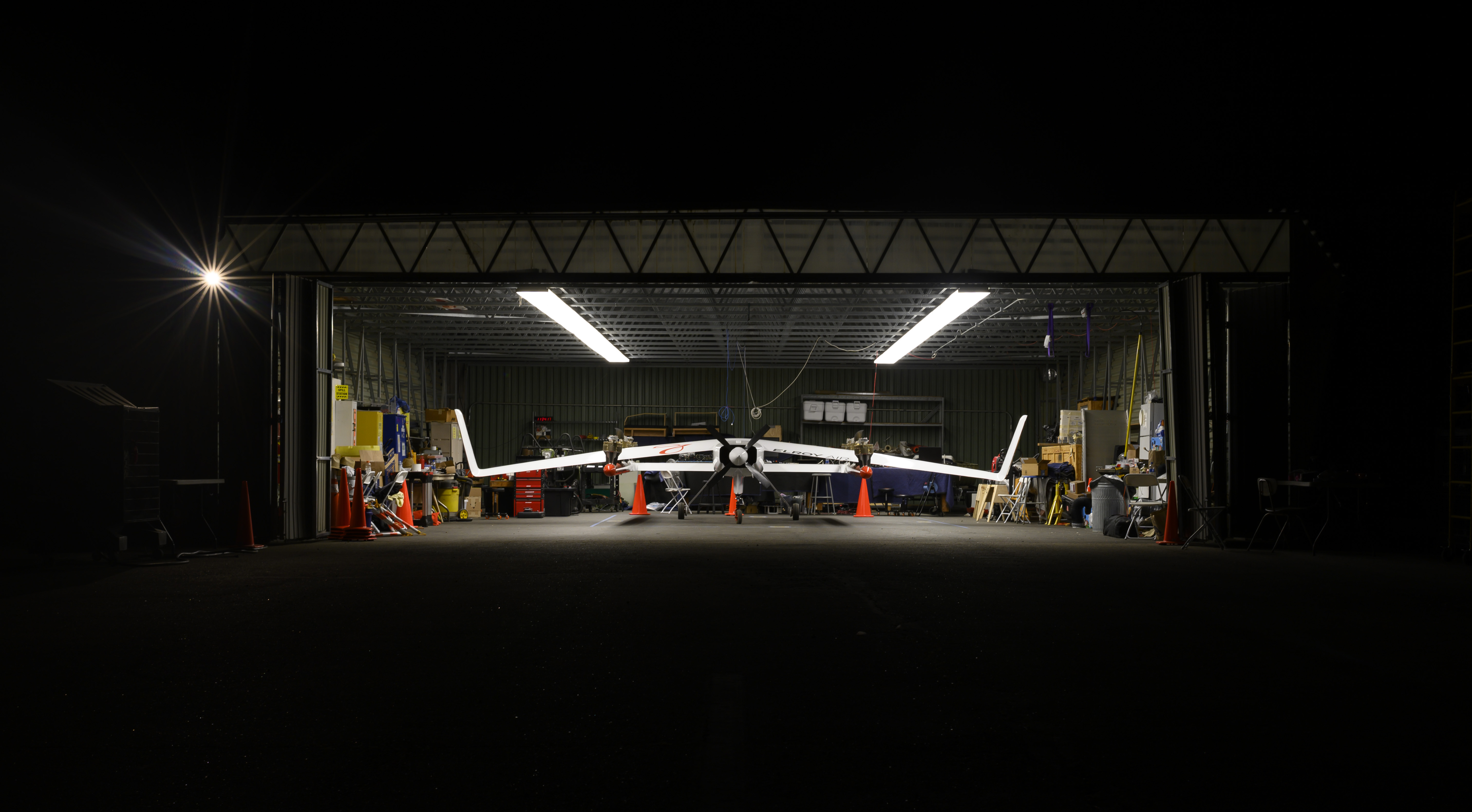 Kofi joined Elroy Air following a stint within Uber's freight division. At Uber Freight, he launched Powerloop, a technology that enables truck "carriers to access preloaded trailers, cutting load time from hours to minutes."
 
Whether at Uber or Elroy Air, the idea of democratizing access runs deep for Kofi – especially in his quick ascent to senior leadership. In a polarized political environment heightened by the 2016 presidential election, he organized Voices of the Hill during his senior year at Tufts University, a monologue event for community members to share perspectives and break through ideological echo chambers.
 
Today, the world finds itself in another polarizing moment. In late May, when the death of George Floyd sparked an international outcry calling for racial justice, it was a moment of frustration and sadness for Kofi. He took to Medium, and in the spirit of democratizing access, he shared several actionable ways people can help.
 
Kofi wrote, "I was Black and after the righteous anger dies down, I will still be Black. This event has not reminded me of my blackness as an epiphany that can be discovered or compartmentalized. It has instead opened up the opportunity for so many non-Black people to acknowledge race in a way that makes me feel like I am not alone."
 
As hashtags in support of racial justice trend on Twitter, black screens populate Instagram feeds, and streets shut down across the nation, paving way for demonstrations and protests, the technology sector has had to acknowledge wide-reaching issues of social justice and equity.
 
"If I was to be able to do it all over again, I would still choose to be Black. I want to always mention that," said Kofi. "Each morning that you wake up, you're reminded in the beautiful ways, and also some of the challenging ways, you're different. It's challenging when you walk into a room and realize there's no one else like you in any of these rooms"
 
He continued, "There should be more of us and there should be more of us in the boardrooms. There should be more of us as entrepreneurs. There should be more of us as investors. There should be more of us in the political realm."
 
There's much more to be done when it comes to bridging opportunity gaps and addressing racism in technology. Kofi's impact thus far has been reinforced by his time at Tufts University and beyond.
 
"From a young age, my parents have been very vocal and supportive and helpful, allowing me to understand that I need to be thinking about the world more broadly than just what's going on here in the U.S. I think, as a Black man, even thinking about Pan-Africanism and understanding that the elements are global," said Kofi. "I think about my time at Tufts in a lot of different ways, there are elements of gratitude that go into it. But then it's also elements of growth and continuing to push the envelope on where we were at and where we can go."