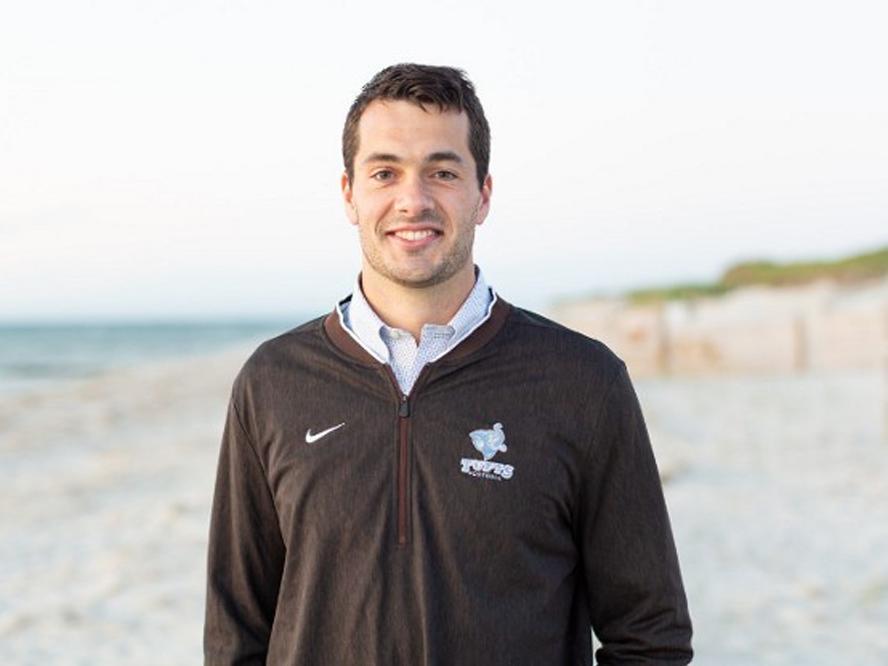 Getting the Deal Over the Finish Line: Sean Harrington, A14
Sean Harrington, A14, reflects on the acquisition of Notemeal, the performance nutrition startup he co-founded and led to more than $1 million in revenue in just two years.
Sean Harrington, A14, led software development for the New England Patriots and worked for leading companies in tech before going on to launch Notemeal, a performance nutrition startup he co-founded in 2019. Late nights, an unwavering search for the right product-market fit, and building a team are territories that Sean has been no stranger to for the last two and a half years.
Now, more than $1 million in revenue later, the Tufts alum – who majored in computer science and was captain of the Tufts football team – is adding one more accomplishment to his list.
In the fall, Notemeal was acquired by Teamworks, an athlete engagement, management, and communications platform used by collegiate and professional sports teams. The acquisition, which launches a new chapter in Notemeal's journey, helps further the startup's ability to provide solutions for performance dietitians seeking to optimize athlete nutrition.
"We were showing rapid growth throughout the pandemic, of all things. We had a bunch of good opportunities, but we were staring at two options: Raise a Series A and figure out how to spread fast in this market, or look toward the other direction where there's an existing company," said Sean. "Teamworks CEO Zach Maurides was an early investor at Notemeal.  He was calling me once every three weeks saying, 'Sean, just come build it here, we have resources and a team to help you scale up to 5,000 teams in months instead of years.'"
Structured as a cash-stock deal, the acquisition harmonizes Notemeal's and Teamworks' platforms to provide more comprehensive insights for teams using their services, according to Sean. Notemeal's platform assisted in identifying what athletes should eat but struggled to determine when. Teamworks helped complete the picture, with a roster that includes big names in the NBA, NFL, NHL, MLB, and beyond.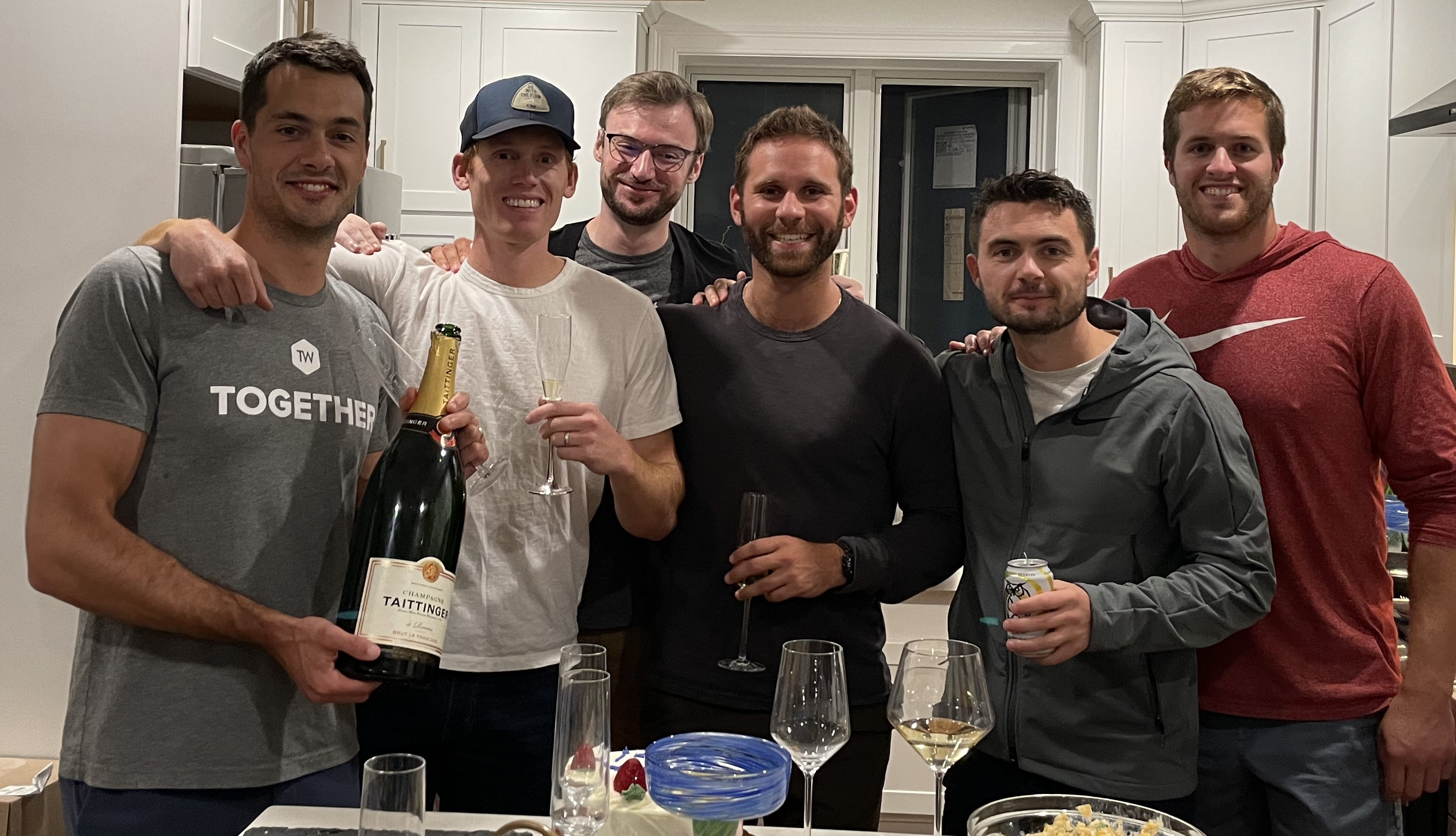 "We've got a ton of momentum and reason to keep ourselves invested. We see a five-year plan to really explode in the sports market," Sean said. "Heading into it, the biggest thing for us was that we were so product-centric. We needed to plug our product into this great distribution engine." 
The group's vision has rallied support from investors to athletes. In 2020, Sean and co-founder Kevin Kusch won the Cummings Properties Rent Credit with Notemeal as part of the Derby Entrepreneurship Center's $100k New Ventures Competition. In a year known for its many firsts, the idea of resiliency goes back to Tufts for Sean. After stumbling across the computer science major and pushing through setbacks early in his studies, Sean is passionate about encouraging athletes to pursue STEM fields. "Don't just fall into line with everybody else," he said. "I had a really unique opportunity to study at Tufts, and I had great people around me to focus me in the right direction."
Reflecting on his computer science studies, Sean said understanding "pointers while writing code in C," prioritizing self-care, and taking risks were three pieces of advice he'd share with a younger version of himself.
Despite all of Sean's successes, fueling a startup isn't easy. And it's even harder during a global pandemic. Through all the tough times, Sean said his supporting cast of family, teammates, coaches, and role models have always been there for him. "I also got married this year. For eight years, my wife Alicia has supported 15-hour workdays, seven days a week, from the NFL to Notemeal. There's absolutely no chance I could have run at this pace without her constant support."
He continued, "A great supporting cast is where you're pulling from when someone tells you something isn't going to work, or you're two years into a startup and someone says, 'Hey, COVID is going to shatter this whole thing. Budgets are dried up. NFL teams aren't spending money. No one is in the seats. You guys got to scrap it. Shut down shop and start something new.'"
For Sean, the work is only beginning. 
"When you're going through the acquisition process, you kind of have to set aside the day-to-day operating of the business because your mind is so focused on getting the deal over the finish line," he said. "When you come up for fresh air after closing the deal, you can finally get back to work."
     
You can follow Sean's progress with Notemeal on Twitter: @seanharr11.