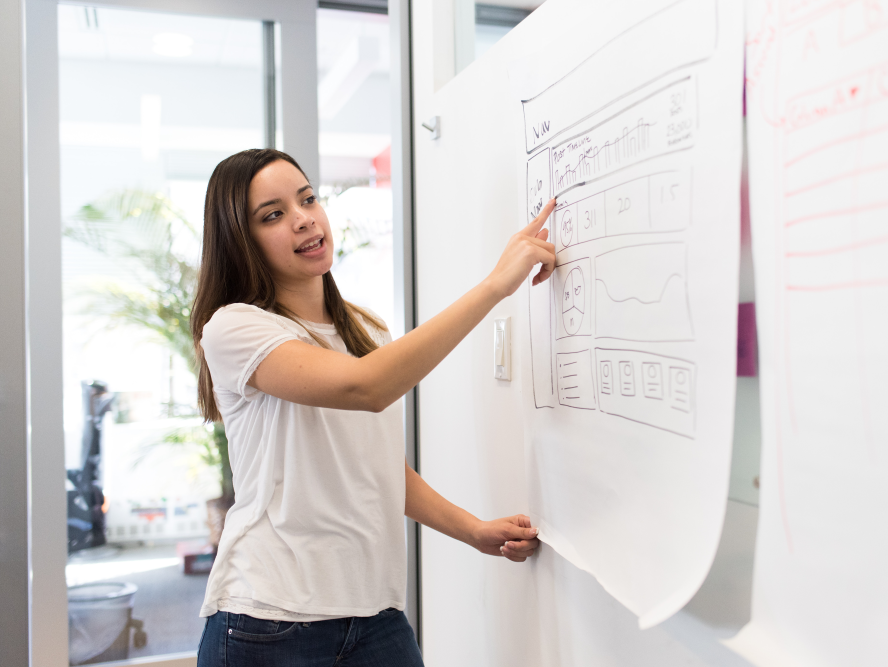 Why Should I Study Engineering Management?
An engineering management program can empower engineers seeking to gain valuable leadership skills and advance their careers.
For engineers looking to advance their career or have a greater impact at their organization, pursuing an advanced degree is an effective pathway to gaining and demonstrating valuable leadership skills. If you are an engineer with some work experience under your belt and are interested in building the mindset and skillset to lead teams in a tech-driven world, then an engineering management degree may be right for you.
Here are five benefits of studying engineering management:
1. You will learn how to manage and lead high-performing teams
An engineering management degree allows you to build upon your technical expertise with the skills necessary to be a leader in your industry. Through the lessons learned in an engineering management program, you will enhance your ability to manage complex projects, drive strategic decisions, and build & inspire high-performing teams. A background in engineering management gives you the know-how to step beyond the role of an individual contributor.
Sam Liggero, Academic Director of the Tufts MS in Engineering Management, shares the importance of leadership at tech organizations, "Strong, visionary business and technical leaders are essential to guide groups and enterprises to meet the challenges of the day and create sustained competitive advantage."
2. You will develop your business acumen
Studying engineering management bolsters your technical skills with a strong understanding of business concepts such as finance, marketing, product development, and more. A well-developed business acumen will allow you to bridge the gap between your technical expertise and the business operations of your organization, and as a result become a more effective leader.
3. You will have the opportunity to work across teams on diverse projects
Engineering managers typically work on a variety of projects, from small product improvements to large-scale development initiatives. This will give you the opportunity to connect with various teams throughout your organization whom you can learn from in turn. Engineering management can provide you with ample opportunity to see more of the "big picture" at your organization.
4. You will accelerate your career
Studying engineering management empowers you with management and leadership skills, as well as the confidence to put those skills to work. As a result, you have the potential to truly accelerate your career growth. For example, over half of students in the Tufts MS in Engineering Management (MSEM) program are promoted before graduation. Similarly, Tufts MSEM students see an average salary increase of $14,537 while they are enrolled.
5. You will be able to lead transformative change in the world
Engineering managers play a vital role in the development of new products and technologies, the creation of which can change the way we all work and live, from improving the efficiency of manufacturing processes to developing new medical devices. Additionally, an engineering management degree teaches communication and leadership skills that can make you more than just a manager, but a compassionate leader driven to make a difference.
If you are an engineer who is looking for a challenging and rewarding career, then engineering management may be the right choice for you. By studying engineering management, you will gain valuable leadership skills, be prepared to speak the language of business, and discover how to lead with profound purpose. Learn more about the benefits of the Tufts MS in Engineering Management by visiting our program page.