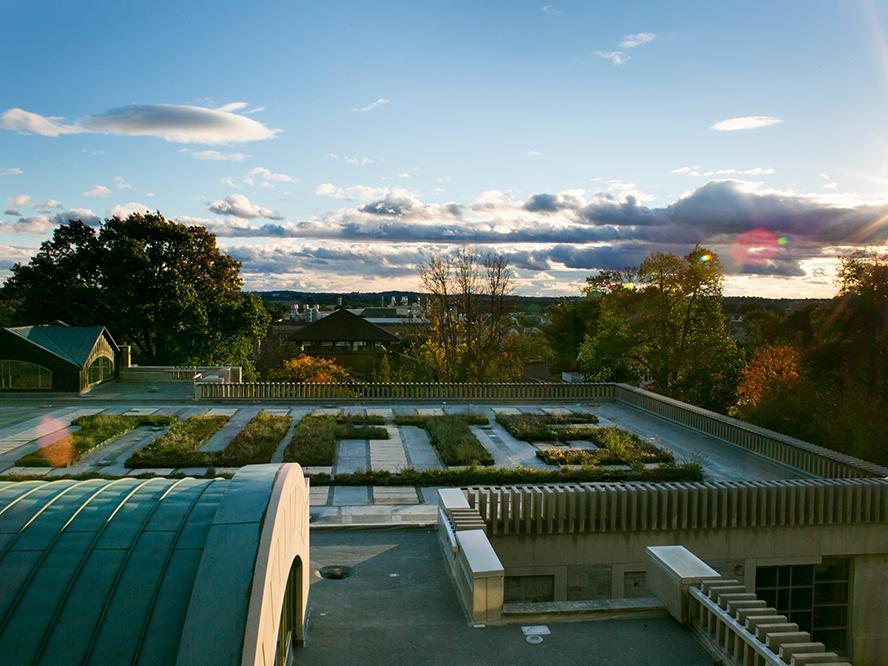 TGI Launches Enhancements to MS in Engineering Management Program
Beginning Spring 2022, the MSEM program will be re-envisioned into a single, top-tier graduate experience that further prepares leaders for the future of work.
This spring, Tufts Gordon Institute will launch a redesigned MS in Engineering Management (MSEM) program that leverages the best of its current online and on-campus engineering management offerings. Re-envisioned into a single, top-tier graduate experience, the MSEM program will introduce several enhancements to prepare leaders for today's rapidly changing world of work, including the option to choose between 100 percent online or hybrid learning, a digital-first curriculum, and increased flexibility for working professionals.
This bold step forward comes at a time when the bar is higher than ever for technology-driven leaders. Working with distributed teams, embracing digital transformation, and developing continued leadership expertise are critical skills for success in a modern environment. 
The Freedom to Choose 100% Online or Hybrid Learning
The re-envisioned MS in Engineering Management program features a fully online core curriculum and a robust lineup of online elective courses. Hallmarks of the MSEM program, such as industry-centered team projects, personalized leadership coaching, and more, will continue to provide an enriching and rigorous learning experience for students worldwide.
Enhancements continue with the introduction of optional immersive experiences, which award elective credit while offering students the opportunity to leverage in-person engagement opportunities. Over several days, students will join classmates, faculty, and industry experts on the Tufts campus in Medford, Mass., to learn, network, and collaborate while engaging in interactive workshops, social activities, and more centered around a key topic of interest and relevance to tech leaders. The first immersive weekend kicks off in March 2022, focused on innovation, reaching across multiple disciplines, industries, and future trends, to bring the concept to life.
Students who live within commuting distance of Medford will also be able to enroll in in-person elective courses throughout their MSEM experience. Combined with immersive experiences, on-campus electives allow students to create their own custom hybrid experience based on their interests, learning preferences, and schedule.
A Digital-First, Forward-Thinking Curriculum
The MSEM's contemporary, relevant core curriculum is built on a foundation of high-quality, interactive, and collaborative online learning. Short, online courses, taught over the course of seven weeks by industry-expert faculty, prepare students to develop core competencies in strategic thinking, data-driven decision-making, leadership ability, and business knowledge.
Over the years, the MSEM's innovative nature has been praised by graduates and students alike for helping them achieve career advancement and strong return on investment. In research studies conducted by TGI, respondents emphasized a greater level of flexibility for today's working professionals. With this in mind, the redesigned MS in Engineering Management program will continue to prioritize these outcomes of success and adapt the program's structure to prepare students for the rapidly-evolving world of work.
Increased Flexibility and Convenience
With the re-envisioned MSEM program, students will now have the option to begin their degree during either the spring or fall semester and pace their studies to match life's demands or maximize tuition reimbursement benefits. The MSEM degree can be completed from all around the world in as little as two years of part-time study.
To better adapt their MSEM experience to their own personal and professional interests, students have the option to bundle electives to build depth of knowledge in areas like product management, business analytics, supply chain, and operations, or select a diverse set of electives to develop breadth in a range of topics.
A New Chapter at TGI
The latest enhancements build on the MSEM's expansive 30-year history and launch in Spring 2022 when TGI moves into the new Joyce Cummings Center, a six-story multidisciplinary building with state-of-the-art facilities at the heart of Tufts University's Medford/Somerville Campus.
Altogether, the program enhancements and new facilities — along with TGI's continued thought leadership in innovation, management, and entrepreneurship — usher in a new era of growth that current and future students stand to benefit from, all while affirming the MSEM's status as a leading credential.
Learn more about the re-envisioned MSEM program. Join an upcoming information session, view the curriculum, or reach out to the TGI admissions team. TGI continues to welcome applications for the Spring 2022 MSEM cohort; apply by Dec. 31, 2021, to be considered during Round 3.