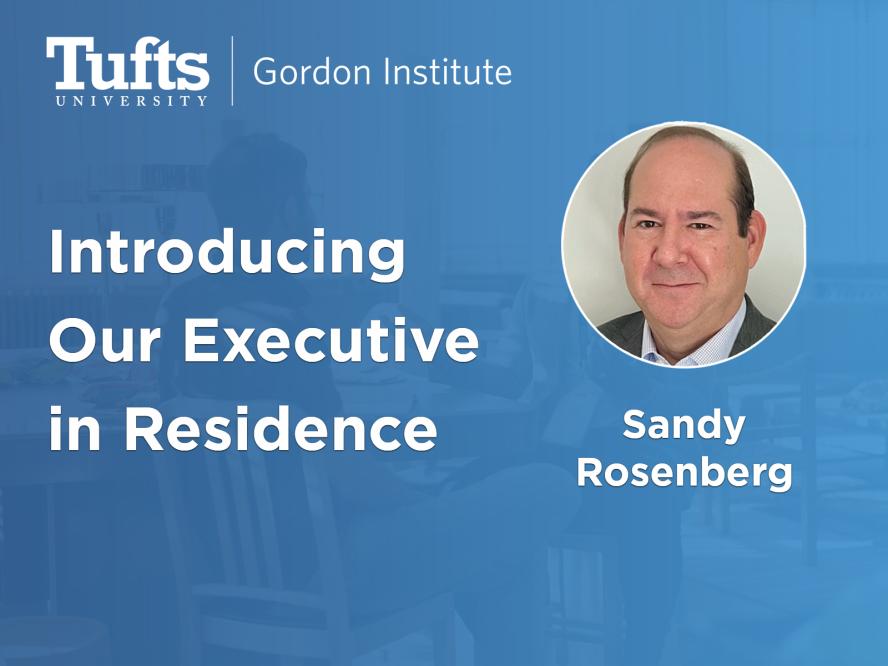 Tufts Gordon Institute Appoints First Executive in Residence
Sandy Rosenberg joins Tufts Gordon Institute as Executive in Residence to support students in venture creation and career advancement.
Tufts Gordon Institute is dedicated to building a worldwide community of transformative leaders with heart. The Tufts Gordon Institute community – and the Tufts University community as a whole – is full of forward-thinking innovators who want to create positive changes within society, a goal that requires the knowledge and skillset to transform an idea into a new viable venture or to lead change from within an existing organization. The Executive in Residence is a new mentorship resource created specifically to support the Tufts community in such endeavors.
Sandy Rosenberg joins the Tufts Gordon Institute team as our first ever Executive in Residence (XIR). Sandy brings over 30 years of experience in company formation, capital structuring, business strategy, operations, and direct investment to this position. As XIR, Sandy will serve as a mentor and resource to any students, faculty, or staff of Tufts Gordon Institute or the greater Tufts community seeking to launch a new venture, scale their existing startup, or grow professionally through a career transition.
As Executive in Residence, Sandy will provide advice and consulting for community members at all stages of venture creation or career progression. For MS in Innovation & Management students, Sandy can provide assistance throughout the formative phase for Innovation Sprint teams developing business models by helping to shape the financial, strategic, and operational aspects of their plans. Our MS in Engineering Management students can seek support on strategy, practicum, Capstone projects, or career transition advice. And for other students, faculty, or staff members throughout the Tufts community, Sandy can provide mentorship on financing, growing, and operating business enterprises from launch through scale.
For the early stage of the entrepreneurial journey, from the initial spark of an idea and the first steps of a startup, the Entrepreneurs in Residence (EIRs) at the Derby Entrepreneurship Center at Tufts are available to offer their support and guidance, and then the XIR picks up the baton for the next stage of company formation and development to help scale it to the next level.
A Tufts alumnus himself, having earned a dual BA in Economics and Asian Studies, Sandy believes deeply in working with current students. He has served as a judge in the Tufts $100k New Ventures Competition hosted by the Derby Entrepreneurship Center, a mentor to MS in Innovation & Management Innovation Sprint teams, and a guest speaker in Tufts Gordon Institute courses.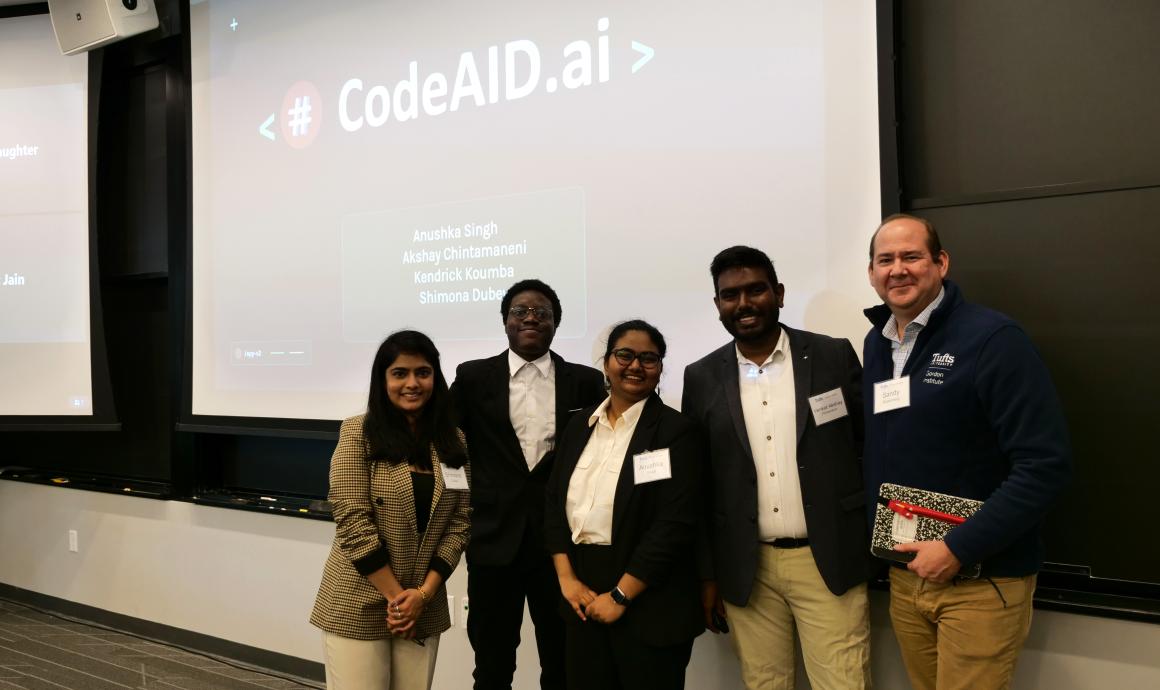 Speaking to his mentorship experience and the new XIR role, Sandy shared, "It has been so inspiring to mentor Tufts Gordon Institute students this year as they applied their technical skills and entrepreneurial drive to build innovative ideas into business models ready for launch. I am excited to continue to play a hands-on role in supporting any TGI students and the greater Tufts community in the years ahead."
Please join us in welcoming Sandy to the Tufts Gordon Institute team! Click here to learn more about how the Executive in Residence supports students or view Sandy's full profile.