Tufts Gordon Institute Year in Review - 2022
Take a look back at the events, stories, and milestones that made 2022 our greatest year yet.
The past year was filled with new developments for Tufts Gordon Institute, new milestones for the Derby Entrepreneurship Center at Tufts, and a plethora of new achievements for our students. Join us on a trip down memory lane as we celebrate the story of 2022.
The year began with the launch of our enhanced MS in Engineering Management (MSEM) program. The redesigned program offers best-in-class online learning with increased flexibility and convenience for working professionals, all while building upon the program's award-winning legacy.
An integral part of the enhanced MSEM is the Immersive Experience, an opportunity for online students to visit Tufts campus for a weekend-long deep dive with faculty, guest speakers, and their peers focused on topics such as leadership and innovation. Tufts Gordon Institute hosted three Immersive Experiences in 2022, with more to come!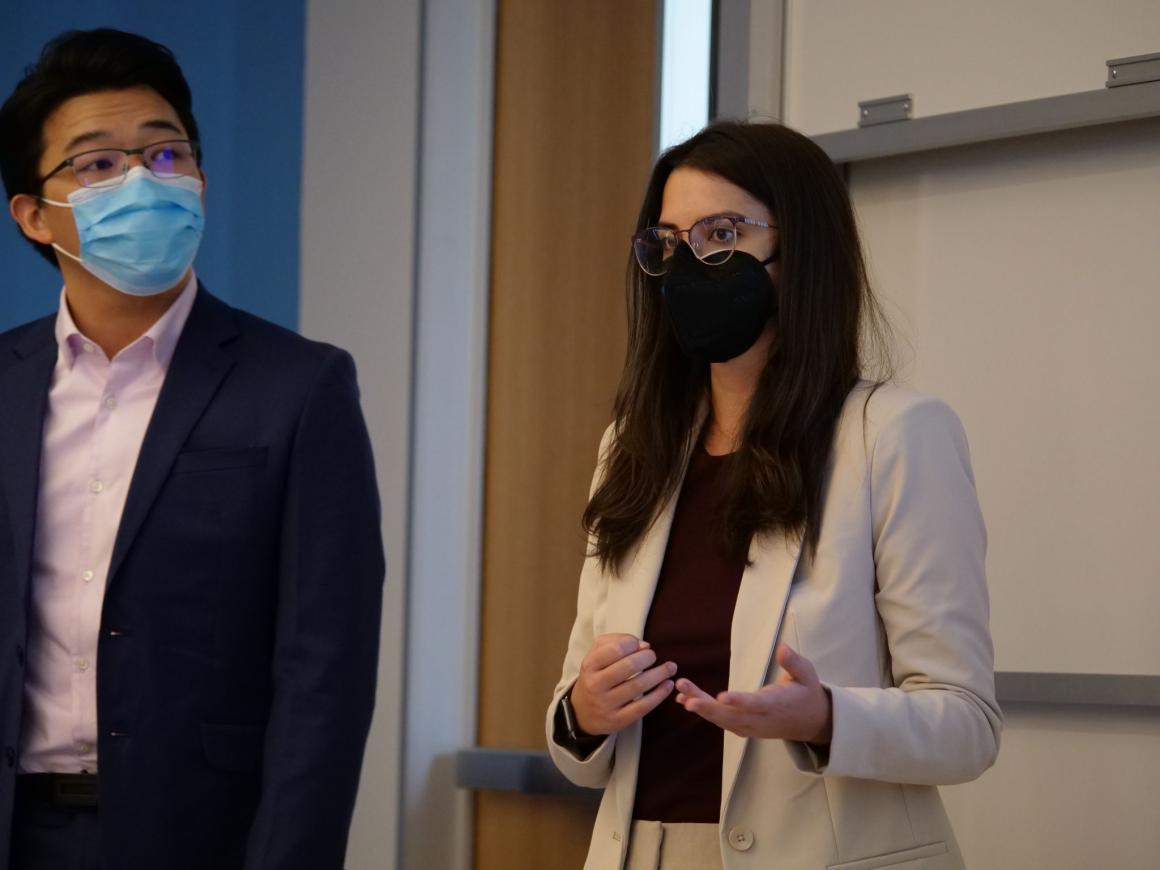 While our MSEM students were gaining new insights at Immersive Experiences, MS in Innovation & Management students were similarly immersed in their Innovation Sprint ventures. Students presented their Innovation Sprints, ranging from medical devices to STEAM education, to industry-expert judges at the end of the semester to demonstrate how they are making an impact in industries across the world.
This year also saw the launch of the Foundations for Future Leadership Minor, which gives Tufts students an important baseline of skills and knowledge while opening the doorway to a world of leadership and innovation.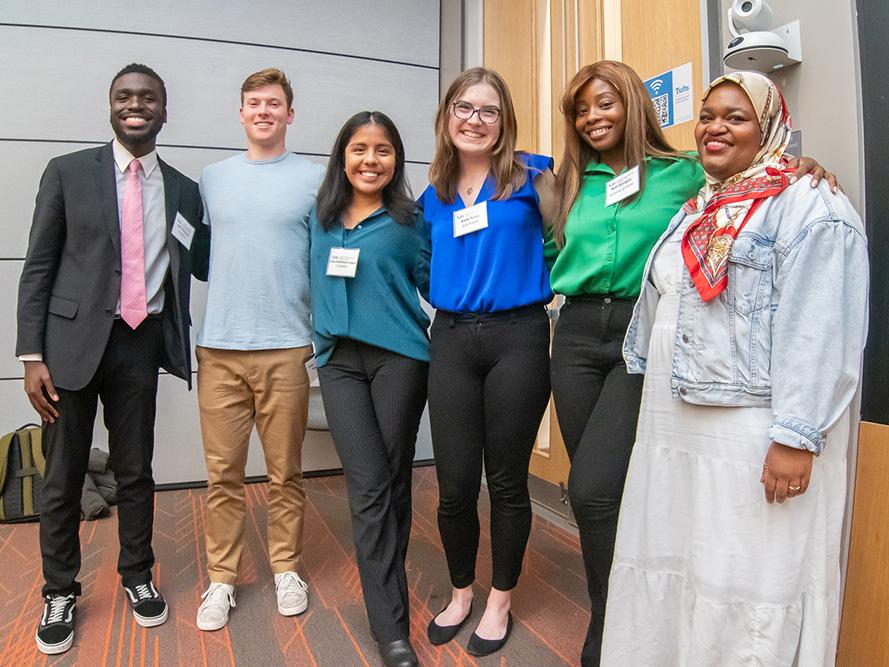 In addition to building their leadership skills, Tufts students were also gaining valuable entrepreneurial experience through competitions hosted by the Derby Entrepreneurship Center at Tufts. At this year's Ideas Competition, students across the Tufts ecosystem competed for cash prizes by tackling problems worth solving.
Students are constantly applying the entrepreneurial experience they gained through competing, and the Montle Prize for Entrepreneurial Achievement recognizes the outstanding entrepreneurial passion, knowledge, and skills of such students.
In its 19th year, the Tufts $100k New Ventures Competition welcomed 14 teams to the finals across three tracks: general technology, healthcare and life science, and social impact.
One way students develop their ventures and bring their ideas to life is the Tufts Venture Accelerator. For six teams of aspiring Tufts entrepreneurs, over two months of hard work in the summer heat culminated in the Tufts Venture Accelerator 2022 Demo Day.
To support opportunities for all students to dedicate themselves to their passions through the Tufts Venture Accelerator, Earle Yaffa, Kim & Alan Hartman, and the Joseph H. Flom Foundation gifted $1.2 million to the Derby Entrepreneurship Center. Their generosity ensures another decade of equity-free awards for students and the continued growth of the Tufts Venture Accelerator.
However, the Derby Entrepreneurship Center at Tufts' efforts in entrepreneurial education reach beyond the Tufts population. Pre-college students were invited to learn about new venture creation and solving big problems through entrepreneurship in a two-week summer program at Tufts.
These ceaseless efforts of the Derby Entrepreneurship Center at Tufts to expand access to entrepreneurial education at Tufts University were recognized with the Excellence in Curriculum Innovation in Entrepreneurship Award the Center received on June 16 at the Rock and Roll Hall of Fame in Cleveland, Ohio.
To continue engaging our worldwide community of innovators and leaders, Tufts Gordon Institute hosted a series of live discussion panels featuring industry experts to debate fascinating topics ranging from cryptocurrency to environmental impact, including an upcoming event on data privacy.
This year was special not only because of the achievements of our students, staff, and faculty, but because it marked Tufts Gordon Institute's 30th Anniversary! To celebrate our 30th Anniversary and commemorate the success of our recent graduates, Tufts Gordon Institute held an in-person celebration for students, alumni, faculty, and advisors.
To officially review all of the exciting developments and growth 2022 had in store, Tufts Gordon Institute and the Derby Entrepreneurship Center at Tufts proudly presented their 2022 Annual Reports, reflecting on a year full of growth, innovation, and celebration.
In the final hours of the year, we reached yet another milestone and a promising note to begin the new year on. Thanks to the support of our worldwide community of leaders with heart, the Tufts Gordon Institute LinkedIn page marked the end of 2022 by reaching 4000 followers.